Two twin units for sale at Merrywood Park, Box Hill, Surrey
I'm pretty excited about what we've got going on at Merrywood Park at the moment! Since I started getting involved in resale projects at Merrywood, we've offered single unit homes to the market. I've enjoyed preparing the photos, working on kitchen ideas and drawing up floorplans (although that particular software package was a bit of a steep learning curve!)…
But at the moment we're working on bringing two twin units to the market. I can't wait to go and see them – I always get involved at the end of the process, so it's exciting to see kitchens going in and fresh paint on the walls. I'm looking forward to drawing up a new floorplan with a different layout. This is geektastic, but I've had a bit of a thought as to how to streamline that process, so I can't wait to get my measurements done, get my music on and see if I can knock out the floorplan a bit quicker and end up with a more flexible end product!

Merrywood Park is in a location after my own heart. It's right in the midst of all the Box Hill National Trust land, with residents having their own private gated access to the downs. It's also lovely and close to some of Surrey's most appealing market towns. I've been getting ready to work with a design agency on producing an infographic to try and neatly express all the advantages of its beautiful location and the list I've drawn up is ridiculous, so far! I'm going to have to do some serious editing or it's going to be 8,292 pixels long and take 5 minutes to download, but it's tough. I've got so many photos of the surrounding area that I can't bear to cut and too many things to say about what to do, locally.

If you're impatient to see the photos and plans, then you've not got long to wait – the best thing to do is add yourself to our mailing list to make sure that you'll be the first to know when the homes are offered to the market. Don't worry – we never email unless we've got homes for sale, we never have and never will sell your details to third parties and we only email you about the parks that you've expressed an interest in.

Nov 2015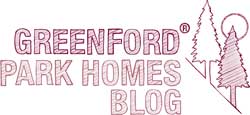 These two homes are now available, follow the links to see:
6 Merrywood Park for sale at £159,950
21 Merrywood Park for sale at £132,950
Both homes have now
sold
. To be the first to know when more homes are available, click the banner below: